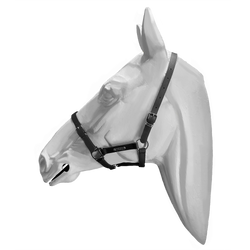 Halter PRO Beta
Product Code:

313.15.BL520/561
Product Details:
Halter Pro Beta, made of Beta Biothane, is a soft material with a matte finish that is waterproof, weatherproof and durable.
The noseband passes around the muzzle and attaches to the cheekpiece on either side of the face that further goes up to connects the head strap behind the ears.
 The advanced design facilitates leading and guiding the horse and the Biothane material sits comfortably on the horse's skin. The Halter Pro Diamond comes in a standard size but is adjustable to fit any and every horse.
Shipping Worldwide

Returns Worldwide

12-Month Warranty

100% Secure Checkout